Photos
Here are a few really low-quality pictures for those of you that can't wait any longer. They remind me of those murky black and white photos of the Loch-Ness Monster or Bigfoot. Keep in mind that these aren't really a great way to see what I truly look like...I hope to have some great color shots soon!
---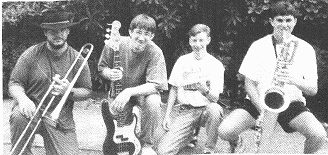 (left to right: Shawn, Me, Josh, Adam)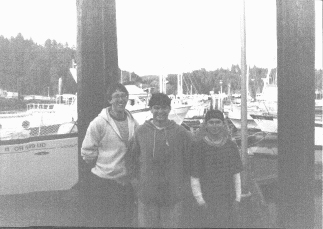 Crabbing at Winchester Bay... (Me, Adam, Brian)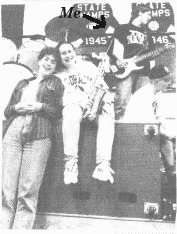 Back in my Pep Band days...1995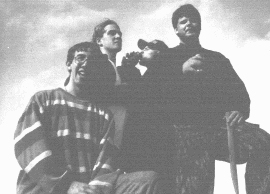 left to right: Me, Brandon, Cooper(drinking pepsi), and Shawn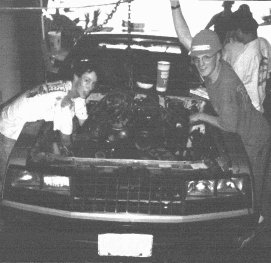 Corey and Jesse helping with my engine overhaul...

Me...just standing there...
---
Around the Area

1. Clear Lake 2. U.S. Highway 101 3. Winchester Bay 4. Gardiner 5. Some Sand Dunes

Winchester Bay, OR
1. Dock 9 (Favorite Crabbing Spot w/friends) 2. U.S. Highway 101 3. Beach Blvd. (goes to dunes and beach) 4. Umpqua River (left - to ocean right - to gardiner) 5. Wow! An Oregon clearcut forest!

Gardiner, OR
1. Sawmill (not there anymore) 2. I.P. Paper Mill 3. Umpqua River (go up to get to Win. Bay)
4. W.F. Jewett Middle School (where I served time for 6th and 7th grade...)
---
5 words....I NEED A COLOR SCANNER!